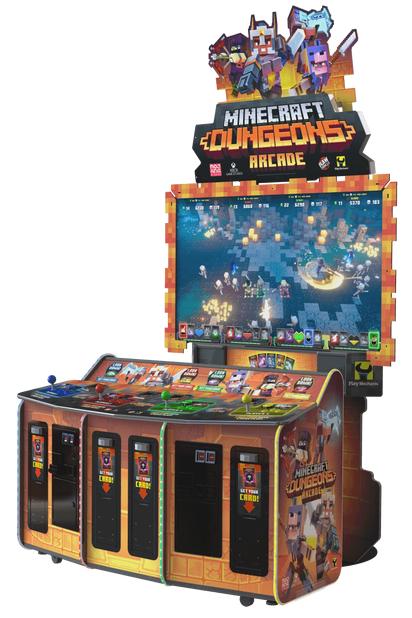 The first time Minecraft Dungeons appeared on my radar was in 2022 while chasing my kids through a Dave & Buster's arcade, wasting money on cheap thrills for cheaper prizes. Standing in the middle of the floor was one of those massive Raw Thrills and Play Mechanix machines with a giant LCD screen and four sets of controls. The marquee read "Minecraft Dungeons Arcade."
It looked fantastic, but was it any good? Most arcade games these days don't evoke the same nostalgic allure from my youth. My wife and kids wanted to try it, so I paid the required credits and sidled up to the blue joystick.
The machine spit out four physical collectible cards we could "scan" to equip our characters with skins and items, and then it was off to the races.
I immediately got a Gauntlet: Dark Legacy vibe in all the right ways. Waves of zombies, skeletons, and creepers descended upon my family of heroes as we hacked our way through the level. It was a helluva lot of fun.
I was impressed, but I go to the arcade less often than I play games at home, so even though I saved a few of those equipment cards for subsequent playthroughs, my enthusiasm faded as new games and experiences clamored for my attention elsewhere.
Imagine my surprise as I checked my PS5 last month for the round of free games offered by PlayStation Plus. There, alongside Battlefield 2042 and Code Vein, was none other than Minecraft Dungeons.
This Ain't Your Classic Minecraft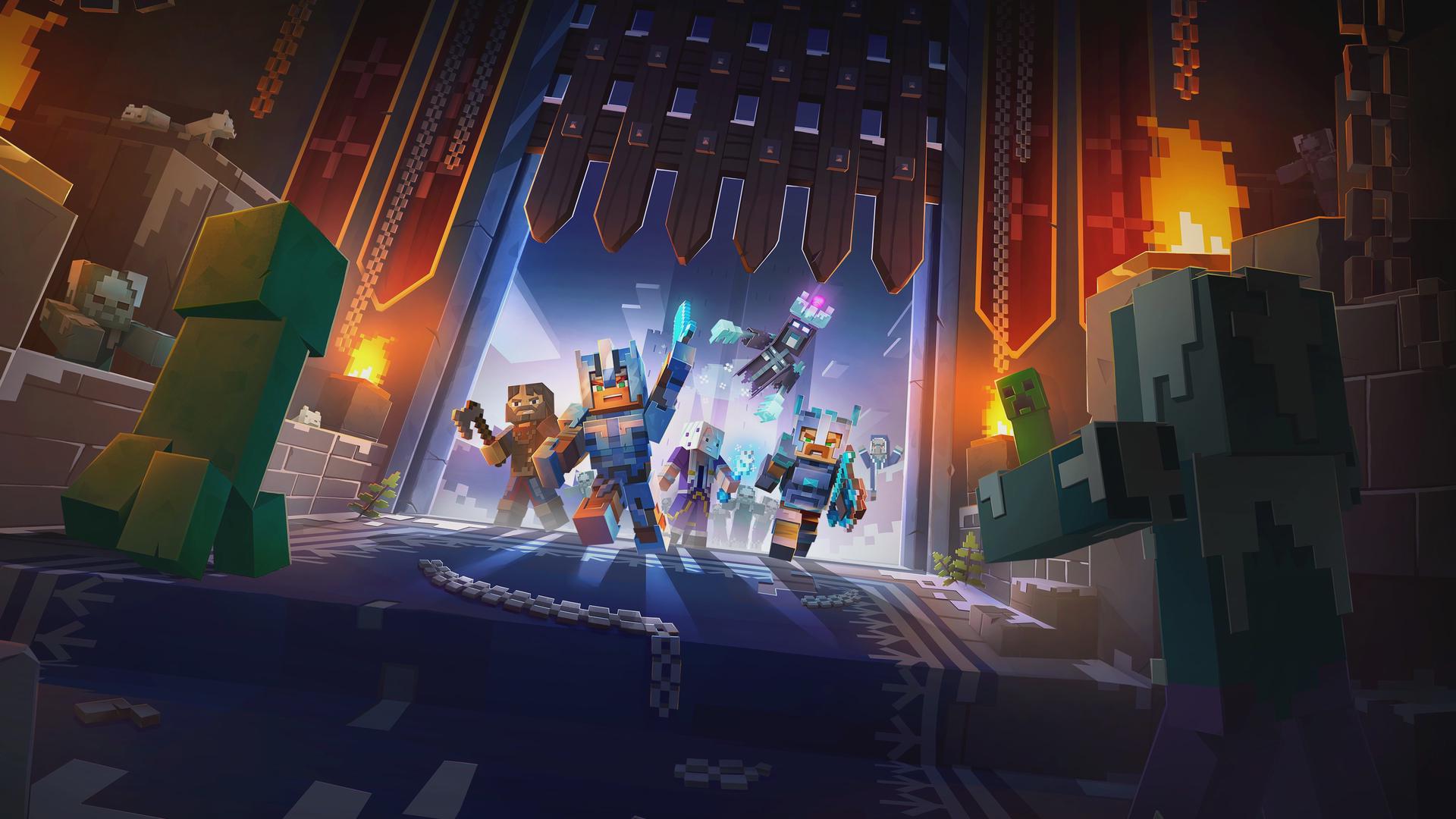 I hadn't played Minecraft proper since long before Notch sold everything to Microsoft for billions of dollars. I was vaguely aware that the game evolved quite a bit from its classic roots, but you can call me a Minecraft noob and I wouldn't be offended.
That said, Minecraft Dungeons' gameplay is different from its namesake; it's a top-down brawler along the lines of Diablo (or the Gauntlet series, as mentioned earlier).
The Basics: Explore, Fight, Plunder
The core game loop of Minecraft Dungeons utilizes the three well-established pillars of hack-and-slash that have captivated players since Diablo refined the genre.
A Beautiful World to Explore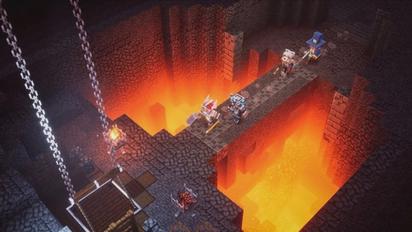 Players explore a variety of dungeons and environments set in familiar Minecraft biomes, offering a sense of nostalgia and connection to the beloved original game. However, despite Minecraft's deliberate low-resolution aesthetic, Minecraft Dungeons knocked me out with its high-quality visuals. The vistas and lighting are stunning.
A few times, I had trouble discerning the depth of platforms from the isometric perspective, but I can probably chalk those moments up to old age.
The well-crafted procedurally generated levels particularly struck me. The architecture and layout of the dungeons, villages, and forests present a cohesive whole rather than a jumble of randomness. Careful attention to detail, down to the tiniest features—like the glowing mushrooms in the Creeper Woods that "sing" as you pass by, or the kooky pumpkins and bales of hay adorning the Pumpkin Pastures level—keep me delighted every time I boot the game.
Combat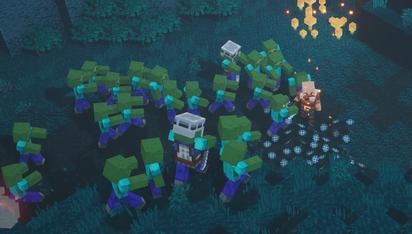 The combat mechanics are simple but require skill and strategic thinking to master. Even on normal difficulty, I faced a real challenge as I chopped down hordes of zombies, spiders, and witches. I often watched my health rapidly zoom to zero, forcing me to frantically dodge-roll away to regroup—or at least die trying.
Speaking of death, Minecraft Dungeons incorporates an interesting death mechanic. You start each mission with several "lives" that are used up when you die. Once they are all gone, you get sent back to camp, but you get to keep anything you picked up before death. From there, you'll have to start the mission from the beginning, but you can always swap out your gear or try again on a different difficulty.
I'll go into more detail about loot later, but let's talk about how weapons change the feel of combat. In my experience, changing a character's melee weapon in this genre comes down to choosing between slow attacks that hit hard and weak attacks that hit fast. That's not the case for Minecraft Dungeons. The wide array of weapons and options have a distinct feel surpassing a simple binary choice.
For example, daggers certainly give you "attacks that hit fast," but their range is noticeably short, forcing you to get dangerously close to enemies. Certain swords have different combos than others, and one axe that I found had me spinning in a whirlwind to chop down foes in every direction. Very few weapons felt like "the same thing but stronger or faster."
There are no classes, character abilities, or skill trees in Minecraft Dungeons. Every player has the same three modes of combat: a choice of melee weapon, a bow or crossbow for ranged attacks with limited ammunition, and swappable artifacts that grant magical abilities.
This may sound like a dumbed-down setup that will get boring fast, but the innovative loot system brings surprising depth. Cutting away a thousand options to showcase a solid customization system in the loot is a refreshing game design choice that keeps the action high without sacrificing variety.
Loot: The Core Mechanic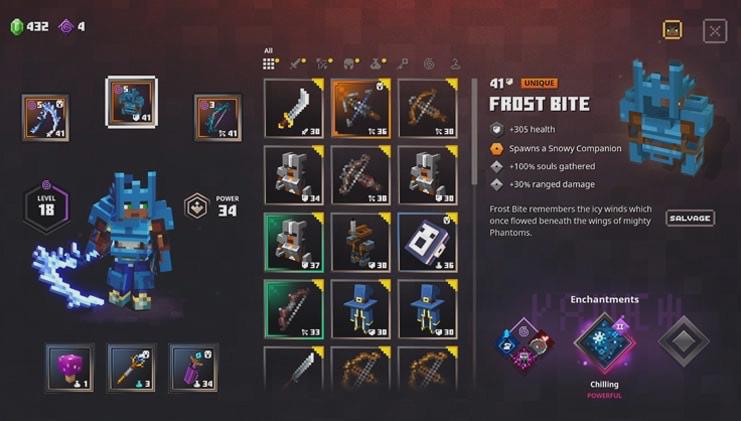 In Minecraft Dungeons, you are what you wear. Characters level up with experience but don't gain any stats or abilities when they do. Instead, your equipment changes your character's stats, attacks, and skills.
There are six equipment slots. You can equip one melee weapon, one set of armor, one ranged weapon, and three artifacts. Melee weapons change your attacks, armor typically changes your maneuverability and defense stats, and ranged weapons modify your arrow attacks.
Artifacts are wildcards that give your character broad magical abilities. In my first hour playing the game, I found an artifact that would temporarily imbue my ranged arrows with explosive damage, another that would harvest the souls of my defeated enemies to heal me, and a fishing rod that let me stun and pull the closest mob over to my character.
The system presents a lot of customization, but the real min-maxers will use the clever enchantment system to flesh out their builds.
Enchantments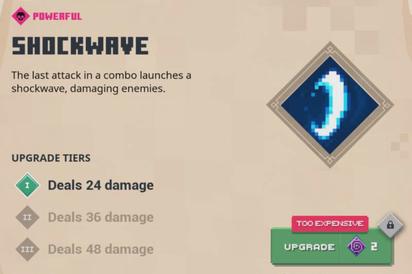 When you level up in Minecraft Dungeons, you earn Enchantment Points to imbue your equipment with additional effects. When spending these points, you can choose between randomly generated properties for your gear.
For example, you might enchant your flail with Chains, which has a chance to bind a cluster of mobs together for a short time. Or maybe you add Poison Cloud to clear enemies with a potent AOE that spawns while attacking.
These upgrades are permanently attached to your items, but you can retrieve your enchantment points by destroying old equipment and transferring the points to newer, more powerful items.
Higher-level characters have more points to spend, so the depth of play continues to evolve asd you level up. The whole system is so simple on its surface, but it definitely scratches the itch for custom builds and fun synergies.
The "you are what you wear" design decision is subtle but clever. In many of these games, you pick a class when you start your character and slowly unlock that class's abilities. If you don't like how that class plays, you must create a new character from scratch and choose a new class, even though you've already invested a lot of time into your current character.
In Minecraft Dungeons, you can swap out your kit with a few clicks. Now you're using an entirely new set of powers, stats, abilities, and play styles.
Minecraft Dungeons is Awesome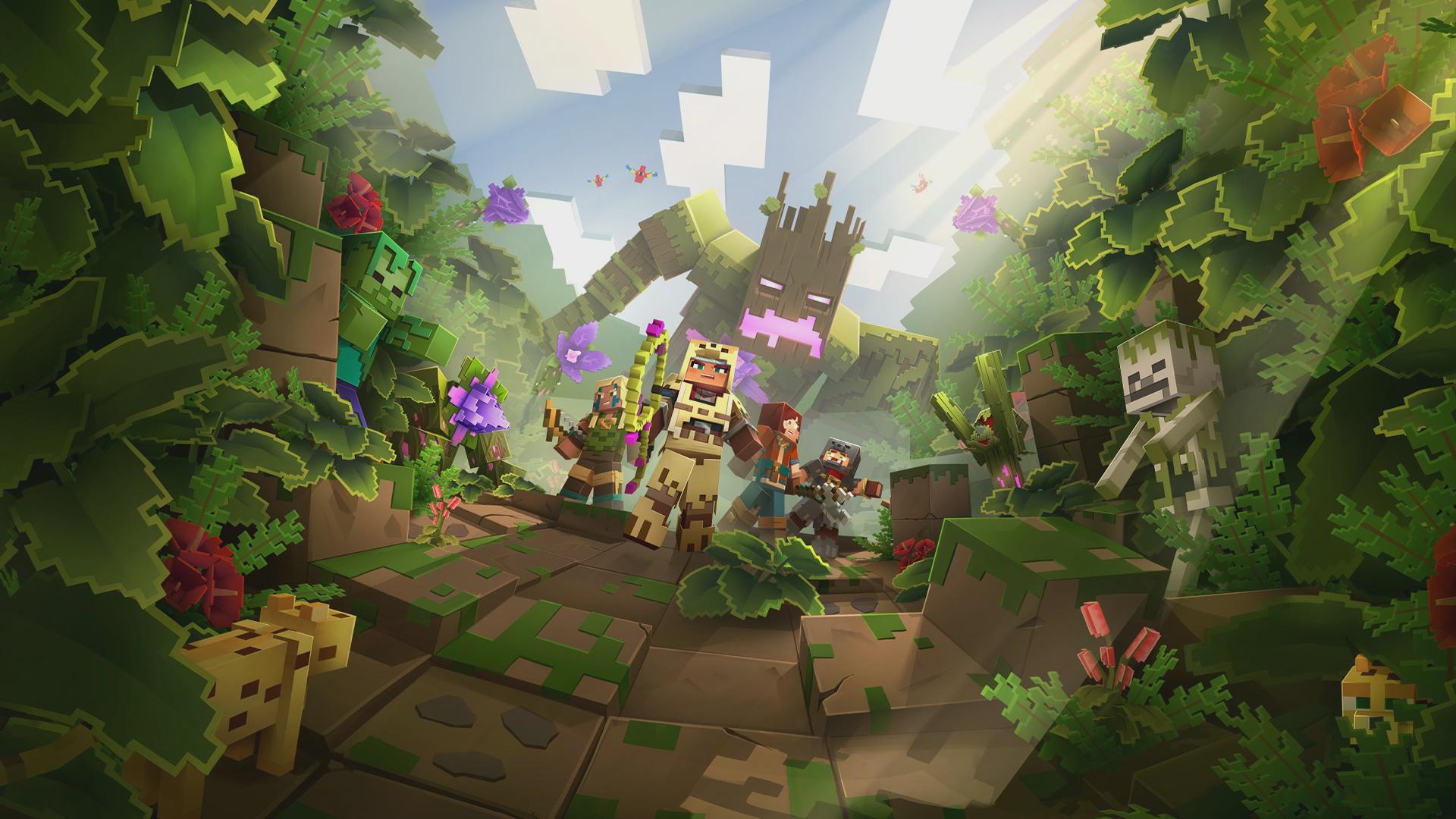 So, is Minecraft Dungeons worth your time in 2023? Hell Yes.
The game has forged a path in the dungeon crawler genre by merging the charm of Minecraft's universe with a combat system that thrives on variety and customization—all while making strong game design choices rather than throwing in the kitchen sink. This vibrant spin-off reinvigorates the classic hack-and-slash formula in a cute package that's well worth the asking price.
(Yeah, yeah, I got it for free. But I loved the game so much I paid for all of the DLC. These days you can catch me in the Echoing Void.)
In a world brimming with imitations and sequels, Minecraft Dungeons has the audacity to innovate and excel, delivering an experience that stands apart and leaves a lasting impression.